GLARE ANALYSIS – facing north-west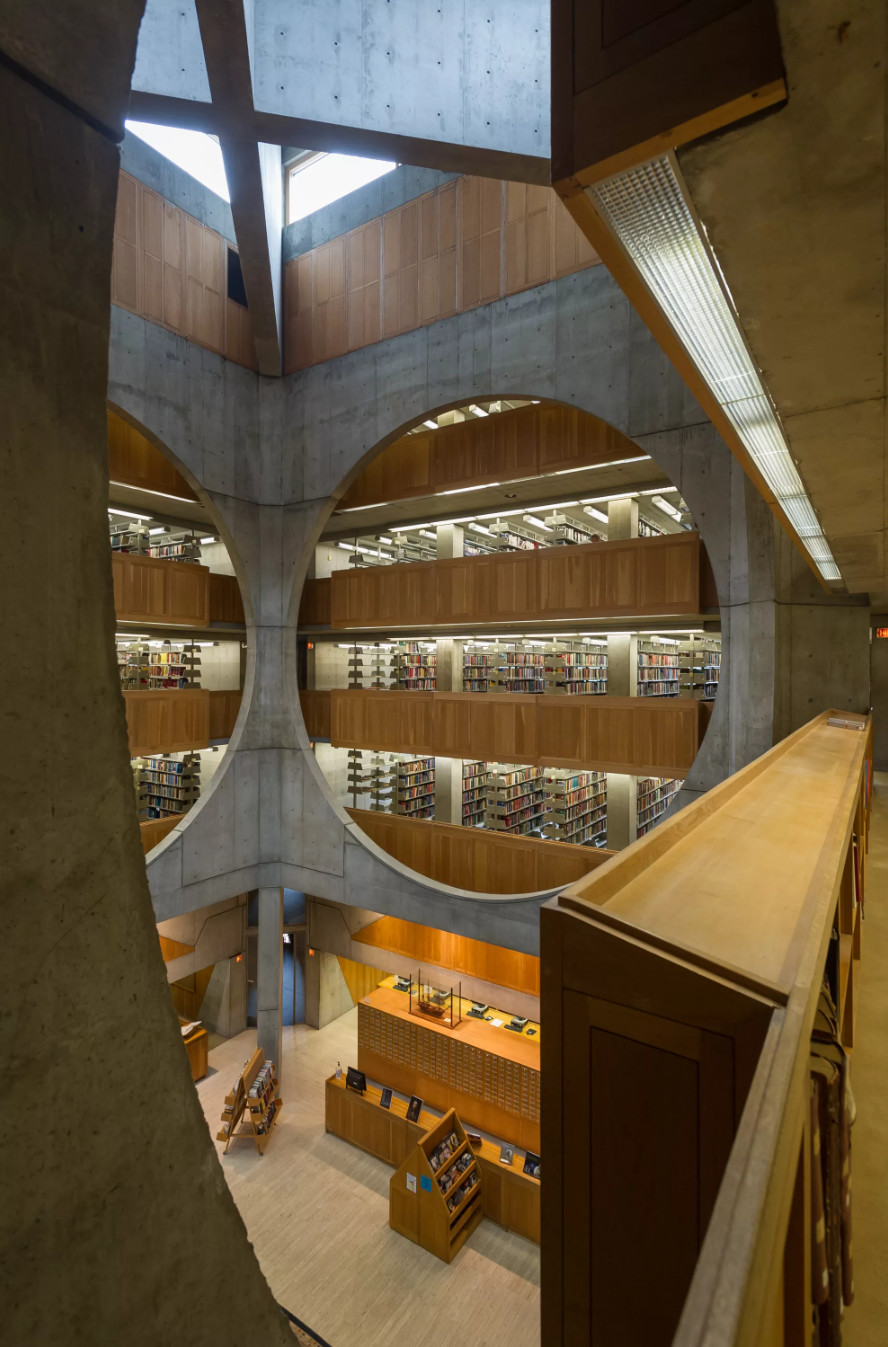 Image #1 – main void – photo credit: Xavier de Jauréguiberry

With this article KAiros LIghting + SOund DEsign is conducting via software a daylighting analysis on one of the most beautiful examples of a library: the legendary Phillips Exeter Academy Library designed by Louis I. Kahn in Exeter NH, US, during the years 1965-71. Interesting note about the project, despite the extra 10 months needed for the construction, the total cost of the project was only $8,000 over the original project cost of $3,360,575, just a 0,2% more than the initial budget. We could say today that Kahn was a very concrete architect!
In this section, we will take into consideration the glare analysis on the building core, a magnificent structure in concrete with a series of wooden balconies. We will try to identify how it works this lighting machine which is taking light from the very top of this void.
A concrete element at the core top in "X" shape, is working as a light deflector inside the core, it reminds to us a flying buttress of a gothic cathedral.
Architect: Louis I. Kahn
Building: Phillips Exeter Academy Library
Project and construction years: 1965-71
Site: Exeter NH (USA) Address: 21 Elm St, Exeter, NH 03833, USA Climate station: Pease International Tradeport Latitude: 42.98 N – Longitude: 70.95 W
SOLSTICE 21st JUNE
GLARE ANALYSIS
EQUINOX 23rd SEPTEMBER
GLARE ANALYSIS
SOLSTICE 21st DECEMBER
GLARE ANALYSIS